Reed Credit Union Privacy Principles
Reed Credit Union (ReedCU) recognizes the importance of protecting information provided to us by our members. We employ every appropriate measure to safeguard our memberís confidentiality whether they interact with us in person, over a telephone, at an ATM or via online Banking.

1. Recognition of a Memberís Expectation of Privacy
Reed Credit Union recognizes and respects the privacy expectations of our members and explains principles of financial privacy to our members in an appropriate fashion.


2.
Use, Collection and retention of Member Information
Reed Credit Union collects, retains and uses information about individual members only where we reasonably believe it would be useful (and allowed by law) in administering Reed Credit Unionís business and to provide products, services and other opportunities to our members.


3.
Maintenance of Accurate Information
Reed Credit Union establishes procedures so that a memberís financial information is accurate, current and complete in accordance with reasonable standards. Reed Credit Union also responds to requests to correct inaccurate information in a timely manner.


4.
Limiting Member Access to Information
Reed Credit Union educates our members so that they will understand the importance of confidentiality and member privacy.
5.
Protection of Information via Established Security Procedure
Reed Credit Union maintains appropriate security standards and procedures regarding unauthorized access to member information.



is our secure data services network. They provide a single network solution to your confidential digital information. It never leaves the network which it resides on and is not stored by IsSecure.org for future use.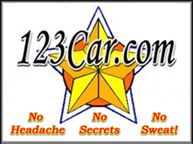 is our Auto Buying Program data source. (
Please note that on the Car Quote Information form they do not ask your home address just a city and zip code.) The information collected by them is strictly voluntary ( no hidden cookies or digital tricks ) and is used for the sole purpose of putting the user with a Dealer Select Certified Representative to aid the user in an automotive search and potential purchase. They absolutely do not share or trade your information except noted as above.


6.
Restrictions on the Disclosure of Account Information
Reed Credit Union does not reveal specific information about member accounts or other personally identifiable data to unaffiliated third parties for their independent use, except for the exchange of information with reputable information reporting agencies to maximize the accuracy and security of such information or in the performance of bona fide corporate due diligence, unless (1) the information is provided to help complete a member initiated transaction; (2) the member requests it; (3) the disclosure is required by/or allowed by law (e.g., subpoena, investigation of fraudulent activity, etc.) ; or (4) the member has been informed about the possibility of disclosure for marketing or similar purposes through a prior communication and is given the opportunity to decline (i.e., ďopt outĒ).
7.
Maintaining Member Privacy in Business Relationships with Third Parties
If personally identifiable member information is provided to a third party, Reed Credit Union insists that the third party adhere to strict privacy principles that provide for keeping such information confidential at all times.


8.
Disclosure of Privacy Principles to Members
Reed Credit Union will devise methods of providing members with an understanding of its Privacy Policies. We respect the privacy of our membersí personal information and want to ensure their privacy.